Education & Information | Issue 176 Guelph Weekly Sales Report
October 18, 2019 Sales Summary:
EDUCATION & INFORMATION
Being informed and educated is incredibly powerful. It keeps the playing field level and brings opportunities to our attention.
In real estate and in the world of politics, being informed gives you the ability to see beyond the black and white and see the shades of gray that surrounds everything we do.
In the real estate world, having the right information can translate into getting the house of your dreams at the right price and terms. Avoid the work of becoming educated and you risk overpaying, buying a problem property or missing out on that dream home.
In our everyday world, we get the opportunity every four years to help shape our lives and country. Monday is Election Day and we've got a lot of options to choose from. I voted last weekend and I believe there were at least 7 people on the ballot in Guelph; from communist to independent to mainstream parties, there was a buffet of political beliefs to choose from. I like the fact that we get to have those choices and the opportunity to express our opinion by marking an X on that ballot.
However, without being informed, how do you know which person and political belief best suits you? This venue is not a platform to promote one party or politician over the others, I'll keep my opinion to myself, but a platform to encourage you to make the decision to not only vote, but to be informed about who you want to vote for. I'm encouraged when I read that 4.7 million Canadians voted in advance polls, a new record. I'm hopeful that's an indicator of greater engagement and participation in the democratic process.
Yes, there's a debate about how effective our votes are in the current system. However, If we don't participate then it's pretty difficult to achieve the changes that can improve our democratic system and way of life.
Take the time this weekend to read up on the party and individual platforms. Exercise your right to vote on Monday. There are a lot of choices that start with a quick trip to the polling station. All the major parties have a position on real estate and home ownership. Real estate not only provides shelter, it is also a reliable and solid avenue to wealth creation and financial independence.
Be informed, make your choice and continue the process of building a better country for all of us.
The past week in the Guelph real estate market:
It was another strong week in our local real estate market this past week. 52 homes were reported sold, a 24% increase of the same week in 2018. Not insignificant by any measure. The strong local market conditions continue with 38.5% of the homes sold last week, went at or above list price.
The median house sold last week was a 3 bedroom 2 bath and 1591 square feet. That home sold for $596,450 or $360.39/sqft and took 19 days to sell. Homeowners were able to negotiate 99.4% of their original list price, which is not surprising given the high percentage that sold above list this past week.
Compare those numbers to the same week last year, when 42 homes sold, 31% or 13 sold at or above list price. The median home was 1426 sqft and sold for $544,000 or $369.64/sqft. That home took 30 days to sell last year and the homeowners achieved 97.93% of their list price.
This week's results reflect the trend we've been watching this year. 2018 dipped from the highs of 2017 and 2019 has been about recovering and moving past any losses from last year. This market seems to still have some strong legs.
Enjoy the weekend - and if you're out and about, stop by one of our open houses for a chance to win Guelph Storm tickets!
WIN GUELPH STORM TICKETS
Attend any of our open houses this weekend and receive a ballot to win one of three prizes of:
FOUR LEVEL 100 CLUB SEATS
North Bay Battalion @ Guelph Storm
Friday, October 25th @ 7:30PM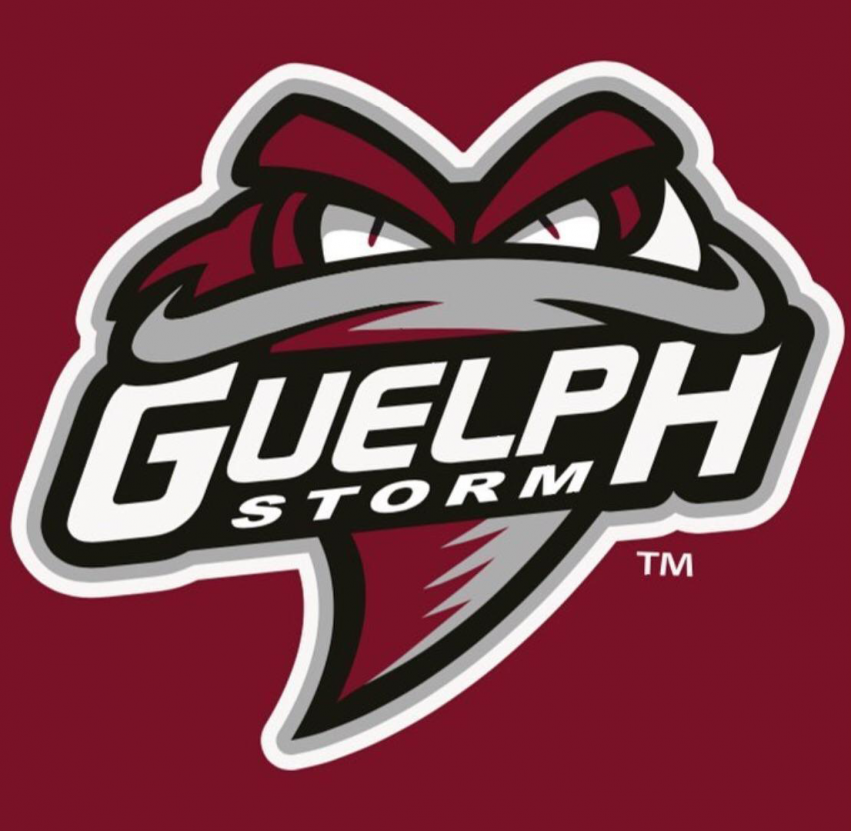 GET EXCLUSIVE ACCESS TO LISTINGS BEFORE THEY HIT THE MARKET
Don't miss out on your dream home because someone else saw it first
Thanks for subscribing!
We'll send you an exclusive list of properties not yet on the market, every Wednesday afternoon.
See the Most Recent Report