April Showers Bring May Offers
The first week of May is in the books and all indications are that we are in for an active spring market. All of our indicators - number of listings available, months of inventory, sales in the past few weeks - are all stronger than the same period last year.
It's amazing how weather-driven the Guelph real estate market truly is. April was one miserable month weather wise, and that certainly showed up in the sales and listing data for our market. Intuitively it makes sense. Who wants to be poking around and inspecting homes in cold, wet weather. Throw in a little sunshine, get some green happening, and a buyer's perspective on a house changes rapidly.
The April reports for Guelph, Kitchener and Cambridge are available as downloads below. We also have charts on our Local Market Stats webpage that are constantly updated to show how the 4 local real estate markets are doing relative to each other.
Guelph & Area Report Kitchener-Waterloo Report Cambridge Report
For our Guelph Weekly Sales Report subscribers, you may have noticed some recent changes to how we report the neighbourhood weekly sales. The PDF reports are still available and we've added links to view thumbnails of the listings, complete with photos and descriptions. A lot of new information is now available for your consumption! When viewing the links there are drop-down and button options in the upper right corner to give you different views including a map view.
The weekly sales in Guelph summarized looked like this:
Median sales price was $474,000 or $385.16/sqft and it took 16 days from listing debut on MLS® to the sold sign going up. Sellers were getting 99.48% of their original list price.
Home Group Realty is a region wide independent brokerage with a mission to provide a customized real estate experience and to make sure our readers and clients are the best educated when it comes to market conditions and trends.
Thanks for reading.
Get exclusive access to

Detailed Neighbourhood Sales Reports every week
We respect your inbox. We only send interesting and relevant emails.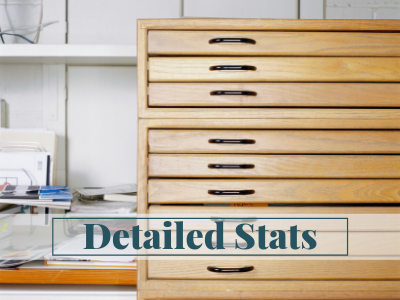 Welcome to the Market Report Blog
Thanks for signing up! Every Friday we'll let you know the blog is live, and you'll get exclusive access to detailed neighbourhood sales reports.
See the Archived Reports