What's Wrong with the Real Estate Market
A couple of interesting things happened this week in real estate. You have no doubt heard that the federal government released their pre-election budget this week. There were a couple of items designed to help the real estate markets, and specifically first time or younger buyers.
More on that in a minute.
There was a property that sold in Guelph this week 31% over list price. The talk of the real estate community because it also attracted 40 offers! It brings back memories of 2017 when that kind of activity was a common occurrence. This home was being sold "as is" which means it needed a lot of work. A vast number of the bidders, I'm told were looking for a flip opportunity. The correlation back to the popularity of real estate reality shows is very evident here. Now I'm not sure how much profit potential is left after this bidding war but it'll be interesting to see the end result and what it comes back on the market for once renovated.
The 2019 federal budget released this week had two announcements that directly affect our real estate market. The first involved an increase in the amount that a first time buyer can withdraw from their RRSPs to buy a home to $35,000 from $25,000. Helpful for a first time buyer assuming they have the extra savings in their RRSPs available to borrow. This move is a no cost solution for the government and doesn't impact the real estate market in a negative way by driving demand or prices further up.
The second announcement was geared towards first-time buyers as well. Canada Mortgage and Housing Corporation (CMHC) will offer a $1.25 Billion, 3 year programme of zero interest loans for low to middle income people looking to buy their first home.
This programme will offer mortgage loans up to 5% of the price of a resale home and 10% of a newly built home. The loans will be available to first time buyers with a combined income of $120,000 or less. The loan will be repaid when the property is sold or the mortgage repaid.
A qualified buyer would be able to borrow up to $40,000 if purchasing a newly built property. That helps with the downpayment and will reduce monthly payments by a couple of hundred dollars. The government anticipates this programme will be utilized by 100,000 people across the country.
This will no doubt help first time buyers, the cohort most affected by the mortgage stress test qualifications from 2018. The good news is that the government didn't throw gas on the fire and create a programme that would stimulate demand.
What the budget didn't address was the lack of supply that has been pushing the market prices up not only in the Guelph market but across a majority of the markets in the country.
The Guelph real estate market in my 30 years of experience has traditionally run with lower inventory levels.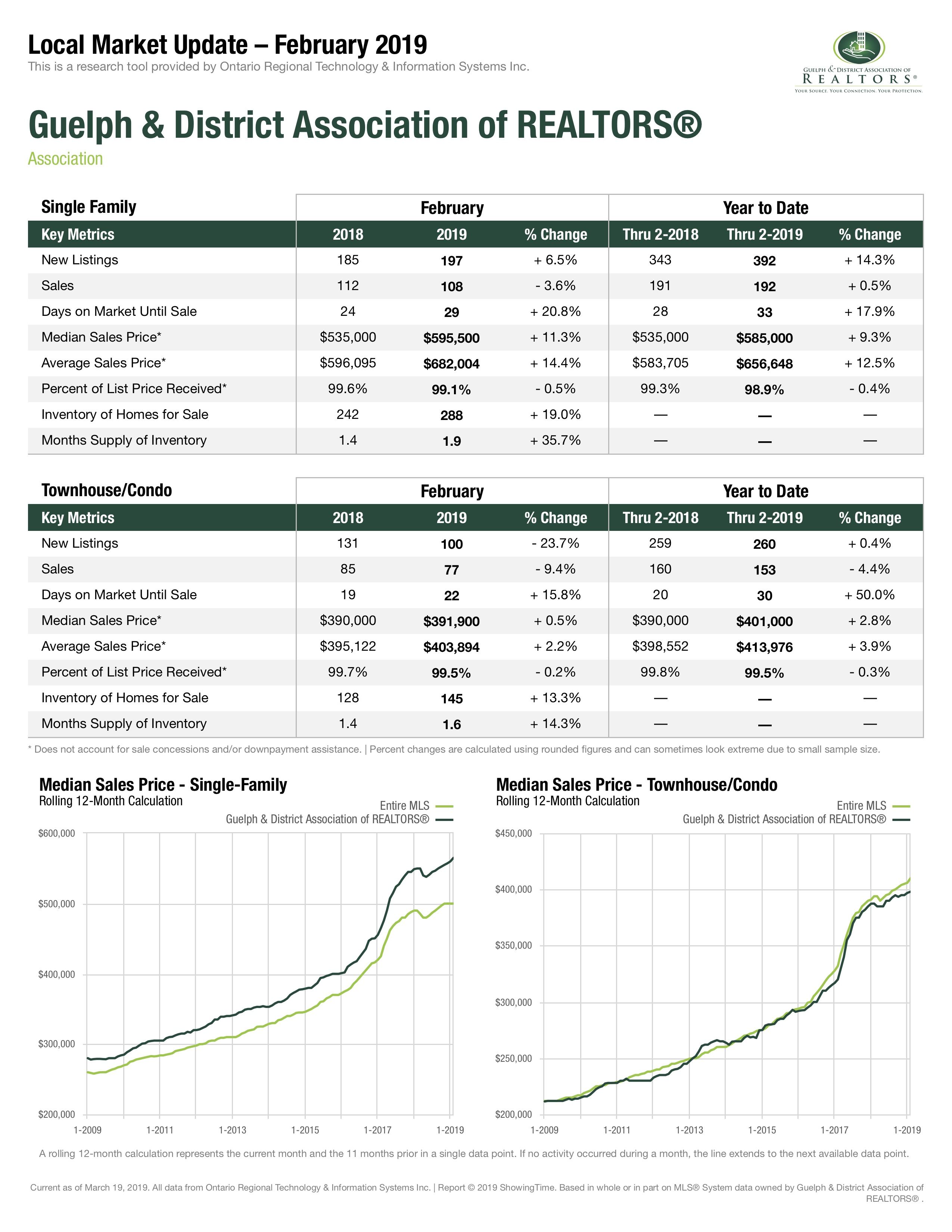 The chart above shows the months of inventory for the local market over the past 3 years. Guelph has struggled to get above 2 months worth per house and typically means less than 400 homes available for sale at any given time. Not a lot of wiggle room when there are almost 200 homes per month selling in our market.
The simple answer is to increase supply, and like anything on the macro level, it's a little complicated.
I believe municipalities like Guelph are working to make it easier, quicker and less expensive for builders to respond to the demand curve. Good planning principles and keeping the community happy often conflict.
The end result is that first-time buyers will get a little bit of help to get into the marketplace. The long term market conditions haven't been addressed and I suspect will continue to fuel debate, especially now as the federal election comes up on the radar.
Here's what happened in the Guelph real estate market this past week.
47 Homes were reported sold, a 9% increase over the same week last year.
The median numbers look like this:
House size: 1373 square feet
Sales Price: $525,000
Days on Market: 15
Sale Price/List Price Ratio: 98.49%
Great News!
Our real estate board has launched an enhanced statistics package. It's a vastly superior review of the monthly market, easy to read and understand. We will include the monthly reviews on this site moving forward.
Here's the link: February 2019 Monthly Market Stats
Get exclusive access to

Detailed Neighbourhood Sales Reports every week
We respect your inbox. We only send interesting and relevant emails.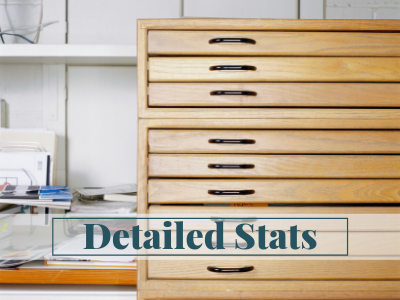 Welcome to the Market Report Blog
Thanks for signing up! Every Friday we'll let you know the blog is live, and you'll get exclusive access to detailed neighbourhood sales reports.
Get Detailed Sales Reports