Churning Through the Numbers
Churning Through the Numbers
I've been watching how the spring market is starting to develop. If I listened to the nation media or only followed the major urban areas I would probably be worried that we would be in for a tough time this spring. Digging through the media reports, the headlines shout out that real estate prices across the country were down last month and year to date. I can see buyers thinking "perfect" finally a break in the market! That is until you dig into the articles and buried in the bottom of the article is that the average amount is 0.4%. That's right less than half a percentage point.
Now in fairness, using Guelph's median sales price this week of $499,000 that translates into a potential drop of $1996 in our market. Don't get me wrong, $2000 is still a decent bit of cash, but when we're dealing with a 1/2 million dollar transaction it is almost a rounding error.
Does the national trend translate to the Guelph market?
Yes and no.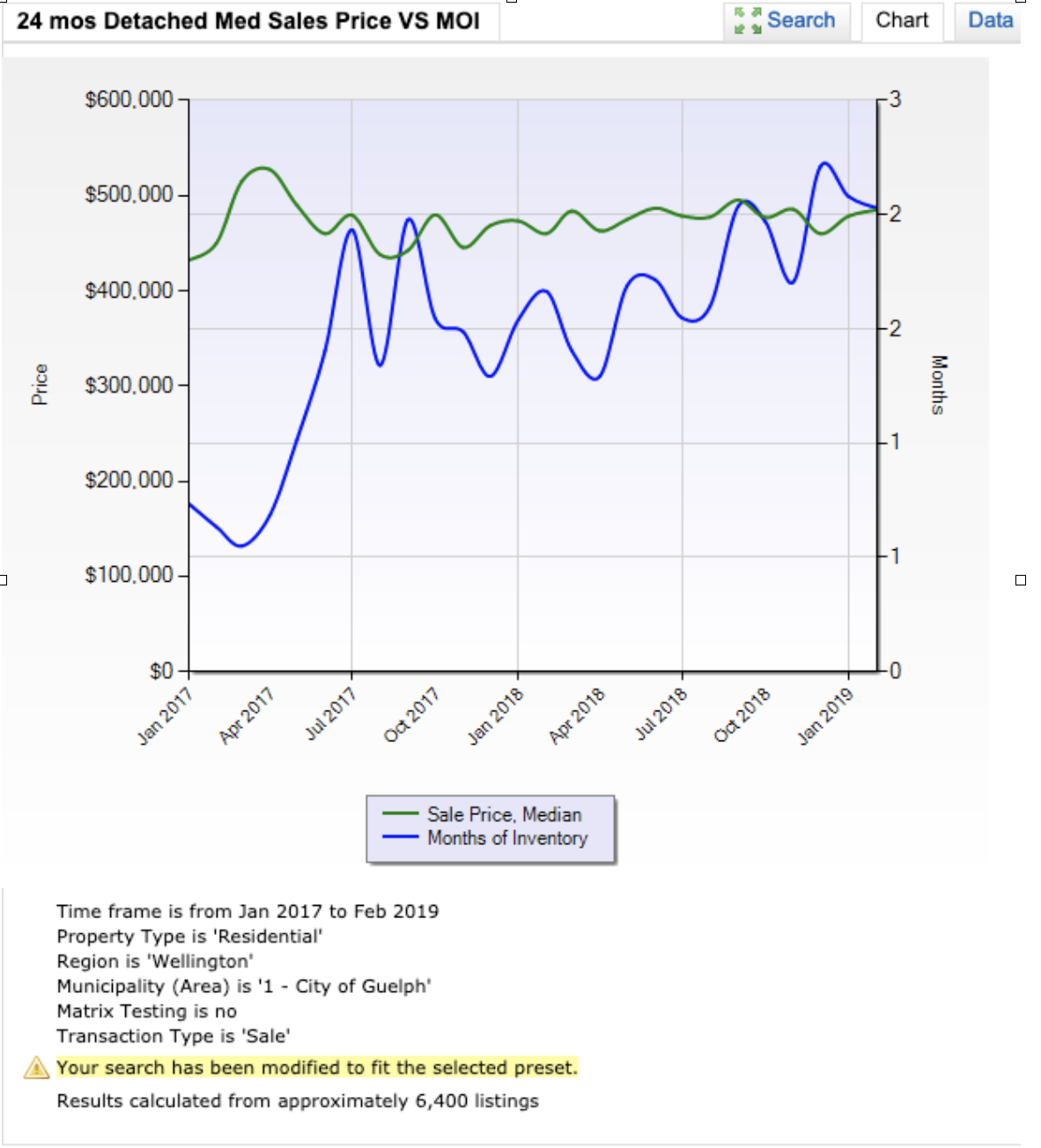 Let me explain. The chart above shows the median sales price and the months of inventory for all residential transactions in the city of Guelph for the past 25 months. It's very evident looking at the early 2017 months that the ultra-low inventory levels clearly drove prices up. The slow levelling of sales prices reflected the growing levels of available listings and the influence of the foreign buyers tax and mortgage rule changes.
What we haven't really witnessed as inventory levels moved up to just over 2 months was any real further erosion of sales price.
The difference is that inventory levels in the major urban areas, Vancouver, Edmonton, Calgary and Toronto have all been climbing toward 4 months and higher. In the case of Vancouver detached homes in parts of Vancouver have a 11 month supply of available listings for sale. Numbers that haven't been seen in years.
A balanced market usually has between 4-6 months of Inventory (MOI). Which means it would take that long for the current level of buyers to absorb or purchase all the available homes without new listings coming into the market.
So while inventory levels are approaching balanced or in some cases have turned into a buyer's market, Guelph is the anomaly in the we are still entrenched in a seller's market with inventory levels barely over 2 months.
I've occasionally been accused of being a cheerleader for the Guelph market. That cheerleading is based in logic and data. Guelph has historically always had tight inventory levels in the resale market. This is evident in the 10 year chart. A steady rise in prices and inventory levels consistently below 3 months.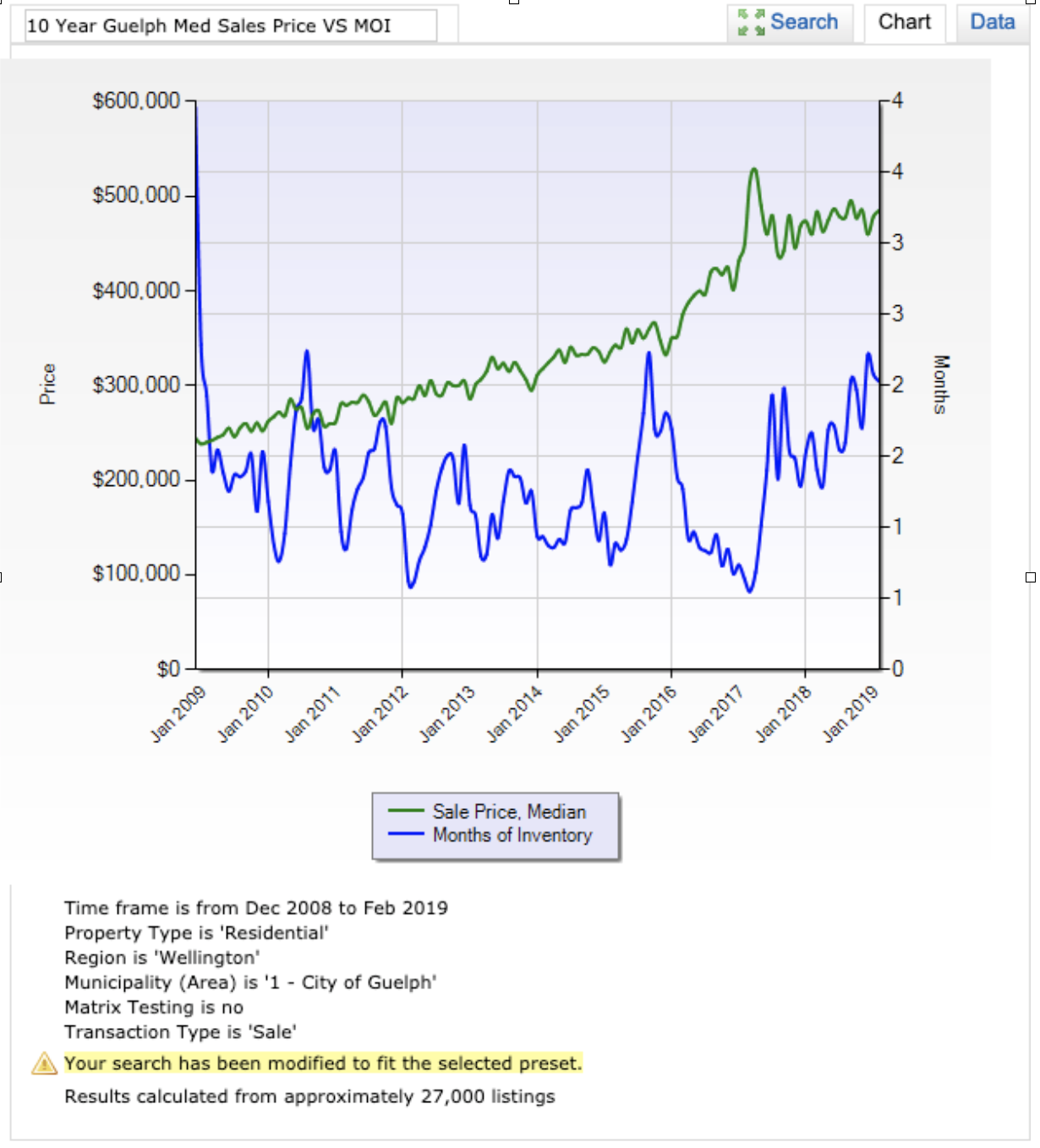 So what does this mean to you? Quite frankly don't expect any drama. Unless there is a drastic, and I mean a quick doubling of inventory levels to 4 plus months or massive increase in mortgage rates, don't expect prices to fluctuate dramatically. We'll continue to see seasonal movement. Sellers with homes that show well and are well priced, will continue to be rewarded with quick sales and with possible premiums over list as buyers will continue to slug it out over the limited number of quality homes available for sale.
The Guelph numbers this past week look like this:
41 homes sold. 17 or 41.5% of the sales were at or above list price and had a median sales price of $499,000. It took 15 days for homes to sell and Sellers were achieving 98.87% of their list price.
This week in 2018 saw 53 homes trade hands, with a median sales price of $504,000 took 13 days to sell and achieve 99.31% of the list price.
Enjoy the weekend and thank you for reading.
Get exclusive access to

Detailed Neighbourhood Sales Reports every week
We respect your inbox. We only send interesting and relevant emails.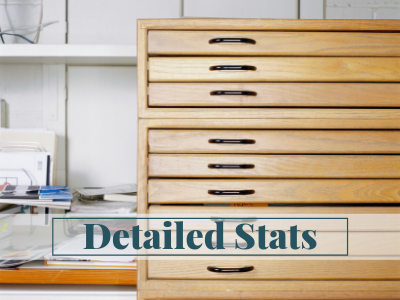 Welcome to the Market Report Blog
Thanks for signing up! Every Friday we'll let you know the blog is live, and you'll get exclusive access to detailed neighbourhood sales reports.
Get Detailed Sales Reports