A milestone week for our humble blog. 150 weeks straight without missing a week. Whew! There have been weeks where it felt like I couldn't get a word right and some of you are no doubt nodding your heads in agreement.
We've covered a lot of territory in the past 3 years including riding the wave of the biggest increase in values for decades. We've also witnessed a big jump in the technology available to Realtors and Consumers alike.
This report is coming a day early because of the Easter long weekend. I'm also traveling today to the West Coast to visit my parents, which doesn't happen often enough. Rather than scramble on the holiday tomorrow, we've decided to do the post a day earlier. All the more time for you to digest our report or or kill some extra time you have this weekend.
Our spring market will really rev up next week once the Easter break is over. That has been the traditional starting point to see for sale signs sprouting throughout the market place. Home Group Realty and the Guelph real estate market is on track to outperform 2018. The brokerage has seen a 58% increase in the number of listings taken in the first quarter of 2019 year over year. Our marketing methods are catching on with consumers and it would appear they enjoy the results we've been able to deliver.
Our expectations based upon what we are seeing come through the brokerage is a significant uptick in the number of available listing in most price points. The major urban markets, the usual suspects, Toronto and Vancouver, are experiencing slower conditions the overall real estate market remains healthy and active. You can see what I mean by heading over to our stats page HERE where you can see the primary reports live and up to date.
This week's numbers shake out as follows:
Despite being a short week, there were 60 homes reported sold a slight increase over the 54 we reported for the same full week last year.
Median numbers:
The median house was 1401 sq. ft. and sold for $508,500. We've cracked the $500K median sales price again. Homes were selling in 13 days and sellers were able to get 99.14% of their original list price.
A number of homes last week saw multiple offers in some cases more than 10 people were competing for the same home.
We are also seeing an increase in the number of deals falling apart because of financing issues. Wearing my Broker hat here, I suspect some buyer reps are not properly preparing their clients for this market. They might win on offer night but the bank has come back and said no to either the buyer, didn't meet the stress test requirements, or the house didn't appraise. A challenge these days as the mortgage underwriting process becomes more automated and based upon big data for the area around the home. Homes that exceed the the system parameters are kicked out of the process and a number of the "A" lenders don't want to take on any properties that don't fit their profiles perfectly.
A word of caution to those readers looking at buying, make sure you've been fully approved by your lender before proceeding in this market.
Sellers, we've been coaching our clients and agents to ask very pointed questions about buyer qualifications and even to the point of asking for approval letters from the bank before accepting their offers. At the end of the day, nobody wants or needs the frustration of a deal falling apart because of poor pre-approvals.
This week we're trying something new with the reports.
The normal PDF reports will be available on the web page and you'll also be provided with a link to see the full detailed listings, including photos. We're always looking for ways to enhance your experience on our site. We hope this works for you.
The new page has several views available. Look for the buttons on the upper right corner to switch from map view to detailed. The default member thumbnail should be the first report you see when the page opens and will include the sale price.
Thanks again for reading and subscribing. If you are considering a sale or purchase this spring, now is the time to reach out to us. Our team is ready to book a consultation meeting with you.
Enjoy the Easter break and see you next week.
Get exclusive access to

Detailed Neighbourhood Sales Reports every week
We respect your inbox. We only send interesting and relevant emails.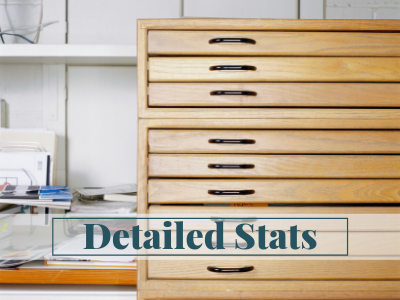 Welcome to the Market Report Blog
Thanks for signing up! Every Friday we'll let you know the blog is live, and you'll get exclusive access to detailed neighbourhood sales reports.
See the Detailed Sales Reports