Guelph Housing Market Report: Q1 Review
Sales Data Trend Analysis and Interpretation
Nationally, and in major urban centres, the Canadian housing market has been doing some correction after several years of amazing growth. Guelph exists in a zone unto itself, though, and is frequently an outlier when examining larger trends due to its robust economy, proximity to Toronto, and beautiful landscapes and culture. In the first part of 2019, it's good to be a Guelph home owner. Below are some takeaways from the Guelph Housing Market Report data.
Pricing Highlights
Now that we are in full spring market swing, Guelph has established a solid and strong foundation of home sales. Here are some interesting trends from the Q1 2019 data:
• We have set all-time record highs for the median sales price of the three housing types. Detached homes in particular have seen surprisingly robust growth in 2019 (+6.1% vs. Q1 2018) as it nears the $600K benchmark.
• The luxury market ($700K+) produced only 10% of the Q1 2019 sales (47 of 453 properties), which is consistent vs. 2018. This low fraction demonstrates that the strong sales price growth for detached homes isn't focused on the high-end properties but rather those in the lower-to-medium range. Only four luxury properties were home types other than detached (three towns/semis; one condo apartment).
• The least expensive property sold for $207K; the most expensive sold for $1.05 million -— a 5x multiplier. Contrast this with the 11x multiplier in Q1 2018 and you'll see that our range has been compressing towards a higher median.
• Buyers are acting fast when they see what they want, with 19% of all properties (86 of 453 sales) selling in less than one week on the market.
• Only one single detached home sold for under $300K.
Strong Rebound
Though Guelph didn't experience a pricing correction, the past couple of years has produced moderation across the market spectrum, with flat sales and very low pricing increases. The Q1 sales data points indicates that this trending moderation may be over and Guelph is now on the rebound towards a stronger market.
Detached homes exhibited the biggest gains at 6.1% pricing growth vs. Q1 2018, but semis/towns and condo apartments posted impressive annual gains as well (+3.8% and +4.3%). The second quarter is typically the powerhouse of the year, and posting these strong gains so early in 2019 — particularly given the multiple ice/snow/sleet weather issues over the past couple of months — has set a new bar to beat moving forward.
Offers Coming in With Solid Pricing
In addition to prices increasing across the spectrum, homes are priced well and are attracting substantial offers quickly. In Q1 2019, 38% of homes sold at or above their listing prices (173 of 453 homes). Though not an all-time high, it does point to an aggressive sellers' market. Realistic home owners who are pricing their properties correctly for today, combined with savvy buyers who are willing to pay a fair price, seem to be continuing the win-win situations in the local sales market.
Listings on the Rise ... Kinda
After a trend towards staying put, home owners are once again listing their homes on the market. This is actually a tale of two trends, though, with detached owners listing in huge numbers (+12% vs 2018) and owners of towns/semis standing still (-10% vs. 2018). This dichotomy likely points to the difficulty that home owners in the medium housing type (towns/semis) have trying to move up to larger detached homes since the price gap is significant. Undoubtedly, many of the detached home buyers are new Guelph residents that are relocating from larger/more expensive urban centres.
Condo Owners are Cashing Out
Though listings are generally up, the number of sales have been relatively flat vs. Q1 2018. The significant exception is condo apartments, with sales volume increasing nearly 10%. With only $100K separating the median price of apartments from semis/towns, this 10% rise may be attributed to condo owners cashing out on their equity growth and moving up to larger properties.
Where the Rest of the Year is Heading
In this dynamic market, it's diffcult to predict trends with any certainty. By examining recent activity, though, we may reveal hints about what is coming next.
As buyers and sellers emerge from the snow into the spring market, prices should continue to grow robustly. The value that Guelph provides is significant and the city is an ideal destination place for buyers to make their home.
Get the Q1 stats for each region below.
Get exclusive access to

Detailed Neighbourhood Sales Reports every week
We respect your inbox. We only send interesting and relevant emails.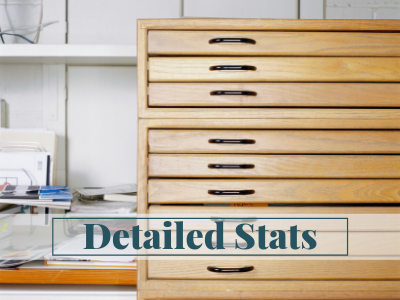 Welcome to the Market Report Blog
Thanks for signing up! Every Friday we'll let you know the blog is live, and you'll get exclusive access to detailed neighbourhood sales reports.
See the Detailed Sales Reports