Your Guelph Family Day Guide
Family Day is right around the corner! Whether you're looking for a fun and free family outing, or all of the recent snow days have used up all of your boredom-buster ideas - we've got you covered.
And because we're #FiercelyLocal, we've also compiled a cheat sheet for you, so you know what's open and what isn't this holiday Monday!
(Free!) Events for Kids
1. Family Fun at Your Neighbourhood Rec Centre!
10am until 3pm @ West End Community Centre and Victoria Road Recreation Centre
Swimming, skating, yoga, salsa dancing, indoor soccer, pottery - you name it! This all-ages event has something for everyone.
2. Ice Skating
Escape the elements and skate the indoor NHL-sized rink at the University of Guelph from 9am until 11am. Sucker for snow? Head downtown to the Market Square outdoor ice rink - it's open all day and evening! While you're there, say hello to HGR's own Lise Anne Janis, who will be handing out hot chocolate at Sweet Candy Shop from 10am until 2pm!
3. Local Museums
Explore the Art Gallery of Guelph's indoor and outdoor exhibits, and join them for fun family activities inspired by their current exhibition, Janet Werner's What Time Is It, Mr. Wolf?
If you're in the downtown area, head to the Guelph Civic Museum and join them for DIY family fun. Afterwards, head down the beautiful stairs of Church of Our Lady and grab a mug of something warm.
4. Special Events
Have a Medieval Times experience without leaving the city! Activities, entertainment, costumes, and more - all at KnightsFest!
See the full moon from a different perspective: Join Guelph Hiking for their evening Full Moon walk.
Puppies and Pancakes... what more could you want? Support the Lions Foundation of Canada Dog Guides and have a tasty breakfast too!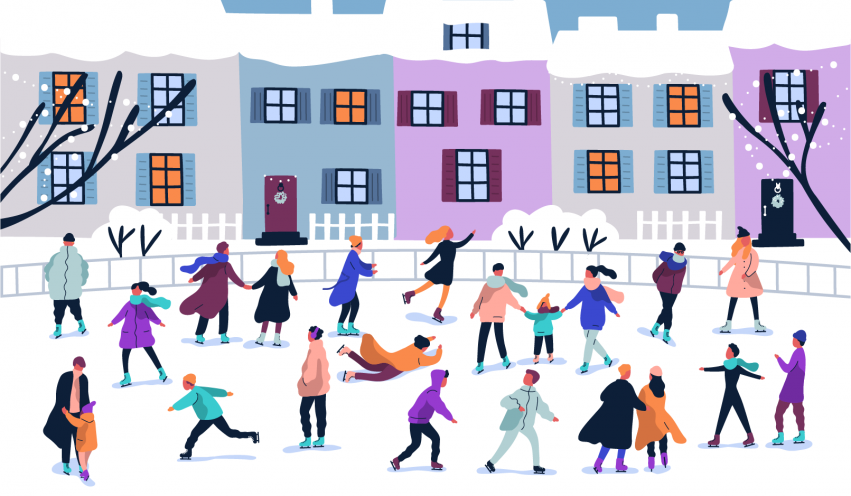 Experience the Great Indoors
Netflix Picks: Skip the Friends marathon and turn your living room into a theatre! Close the curtains, make a fort, pop some popcorn, and don't forget to turn your phone off! Here's some fun movie ideas - whether you're a child or a child at heart!
Easy Crafts for Kids: Free, homemade fun - using things you already have in the house!
Beat Boredom, with Sweets: Try these baking recipes perfect for all skills and ages, and treat your sweet tooth while you're at it!
Thinking of selling? There's no better time for a one-day house project - especially with the extra sets of hands around!
Holiday Schedule Cheat Sheet
Whether you're looking to plan ahead for the holiday or you need a last minute carton of milk, we've got you covered. We've compiled a list of what's closed, and where to go instead.
Transit: Guelph Transit busses will be running on a less-frequent Sunday schedule, so plan ahead. Greyhound busses are running as usual, and GoTransit is operating on a Saturday schedule.
Shopping: Most major retailers are closed for the holiday, including grocery stores, Walmart, and the Stone Road Mall. Need to shop? Alexa, search shower curtains on Amazon.
Dining: Most restaurants are open on the holiday, but give them a call or check their Instagram before you head out of the house hungry! Fast food and drive-thrus are likely open as well. If you are dining out, don't forget to give your server an extra thank you for working on a holiday!
Alcohol: Yes, the LCBO and The Beer Store are both closed for the holiday. Grocery store beer aisles and wine shops will also be closed. But we've got an even better idea! Head to one of Guelph's four microbreweries and pick up a 6-pack of the freshest beer in town! Or hit the town and head to The Albion Hotel for half-priced bottles of wine and $4 pints!
Waste Collection will not be operating on Monday and the weekly schedule will be delayed by one day.
Canada Post will be operating as per usual.
All Guelph Public Library locations are closed.